Pacific Premier Loans, Deposits Up in Q2
Tuesday, July 23, 2013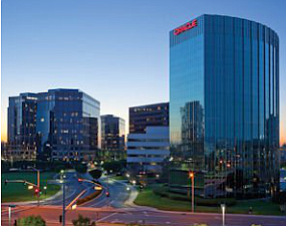 Pacific Premier Bancorp Inc. reported increased loans and deposits in the second quarter, and attributed a net loss in the period to acquisition-related expenses.
Shares of the Irvine-based holding company of Pacific Premier Bank traded down about 1% Tuesday morning, at a market value of about $209 million, after a gain of about 4% on Monday.
Pacific Premier lost $249,000 in the latest quarter, compared with profit of $5.8 million in the year-ago period. Adjusted earnings—not counting the one-time cost of $5 million in connection with the acquisition of San Diego Trust Bank in the second quarter—totaled $3 million.
Analysts had expected about $3.9 million in earnings.
Pacific Premier's interest income was $14.9 million for the quarter, up 14% year over year.
Noninterest income, including fees, totaled $2.4 million, compared with $6.5 million a year earlier.
The bank holding company set aside $322,000 for provision for loan losses in the latest quarter, versus no provision a year ago.
Total assets grew by 46% over the past year to $1.6 billion as of June. Acquisitions of San Diego Trust, along with the buy of First Associations Bank in Dallas in the first quarter, helped boost assets.
Net loans for Pacific Premier totaled $1 billion as of the end of the quarter, up about 33% from a year earlier. The company attributed the growth to recent increases in multifamily loans, as well as owner-occupied and investor-owned commercial real estate loans.
Pacific Premier Chief Executive Steven Gardner said the company's current loan pipeline of $205 million "should result in strong loan growth in the second half of the year."