Billabong Closes on Dakine Sale, Refinancing
Tuesday, July 23, 2013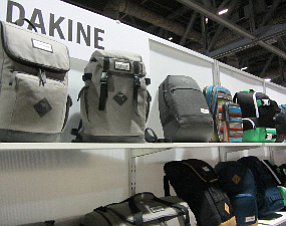 The parent of Irvine-based Billabong USA completed new financing and the sale of its outdoor accessories brand Dakine.
Australia-based Billabong International Ltd. announced last week it had struck a deal with a group involving Palo Alto-based private equity firm Altamont Capital Partners and New York-based GSO Capital Partners on a $294 million bridge loan.
Billabong agreed to sell Hood River, Ore.-based Dakine to Altamont for $64.5 million as part of the financing deal.
The agreement announced last week ended a monthslong period of uncertainty for the action-sports apparel maker and retailer, which has seen multiple purchase offers as the company looked to roll out a turnaround strategy amid a rugged business environment.
Billabong's shares were down about 4% in early trading Tuesday in Australia, where the company is traded on the Australian Securities Exchange. Billabong had a recent market value of about $ $185.08 million.