Opus Forms CRE Unit, Part of Overall Structuring Effort
Tuesday, July 16, 2013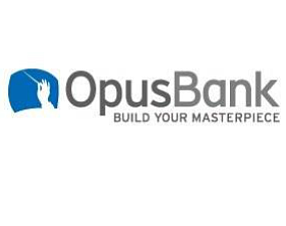 Opus Bank in Irvine has created a commercial real estate unit, the latest in the company's ongoing efforts to reinforce its corporate structure.
"What we're doing is … we're now almost three years into business, and we're really structuring the company properly in order to leverage off all the things we have put in place and all the talent," Chief Executive Stephen Gordon said.
Opus Bank is among the largest commercial banks based in Orange County, with $3 billion in total assets.
The new commercial real estate unit consists of Opus' income-property banking and structured finance divisions.
The income-property department has been in place since Opus launched and has funded more than $1.5 billion worth of loans in multifamily residential, industrial and office properties, according to the bank.
The structured finance division, which Opus recently created, focuses on capital financing for bridge and other lending facilities.
Opus promoted Dan Borland to president of the commercial real estate division. He previously served as president of the income-property banking unit, which now will be headed by Ed Padilla.
Opus last week launched Opus Financial Partners, a merchant-banking division that focuses on consulting and advisory services.
"Our clients do a lot more than simply take out a loan and put in deposits," Gordon said. "They have greater needs and greater vision … for their companies. They need more sophisticated services."