Billabong Halts Trading on Potential Refinancing, Sale Update
Monday, July 15, 2013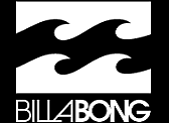 The parent of Irvine-based Billabong USA requested a halt on trading of its shares in Australia late Monday.

The halt for Australia-based Billabong International Ltd. is related to separate talks the company has been holding with Palo Alto private equity firm Altamont Capital Partners and New York private equity firm Sycamore Partners Management on refinancing or asset sales for the struggling company.
Billabong International sells surf-inspired clothing for men and women under its namesake brand in addition to clothes and accessories under brands such as Element, VonZipper, Dakine and RVCA. Billabong International also owns several retail chains.
The company said in June that it was exploring a sale of its Canadian chain, West 49, which it acquired in 2010 for $93 million.
The company said the strategy with West 49 is "part of a focus on costs and overall business performance."
Billabong International Chief Executive Launa Inman unveiled a turnaround strategy roughly a year ago that called for the shuttering of some retail stores and a reduction in merchandise, among other tactics. The company, more recently, said it is looking to a revamp of its Billabong women's line to drive customers back to its brand.
The halt in trading is expected to be in place until Thursday, the company said.
This is the fourth trading halt for Billabong International so far this year.

The company had been in talks with groups involving Sycamore and Altamont on a potential purchase of Billabong International prior to the current discussions. Those talks officially ended in June with neither party striking a deal.
The company's shares last traded at $0.23 for a market value of $112.47 million.