Western Digital in Another SSD Buy
Wednesday, July 10, 2013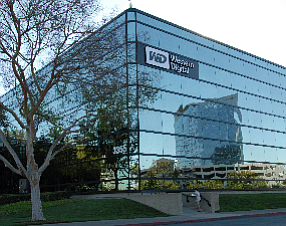 Western Digital Corp. has acquired a Massachusetts start-up that specializes in optimization software for solid state drives.
VeloBit Inc.'s technology and employees will be integrated under Western Digital's Hitachi Global Storage Technologies Ltd. unit, which it acquired last year for $4.3 billion.
Financial terms of the VeloBit deal were not disclosed.
The buy builds on Irvine-based Western Digital's recent acquisition of STEC Inc., which is part of a strategy to gain market share in the growing data center storage market with a growing suite of SSD-related products.
Western Digital last month announced it was buying Santa Ana-based STEC for $340 million.
SSDs, which use chips instead of spinning disks to store data, are in high demand as companies look to the cloud to store data, coupled with the proliferation of streaming content from smartphones, tablets and other devices stored in servers.
VeloBit's SSD caching software is billed to speed up applications and increase server density through higher performance, lower latency, and more efficient use of processor and storage technology.
The company, founded in September 2010, has been funded by Fairhaven Capital and Longworth Venture Partners.
Western Digital shares are up less than 1% in early afternoon trading to a market value of $15.7 billion.