Irvine Electronic Components Maker Names CEO, President
Wednesday, July 10, 2013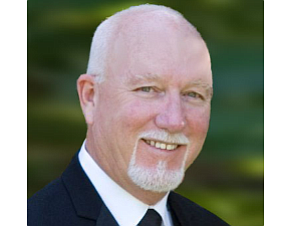 Irvine-based microwave components manufacturer Pasternack Enterprises Inc. has promoted Terry Jarnigan from president to chief executive.
Jarnigan succeeds Chuck Becker, who has been elected chairman of the company's board of directors.
Pasternack also promoted Chief Financial Officer Brian MacDonald to president.
Pasternack makes radio-frequency and microwave components, such as adapters, fiber optic cables and other hardware. Its products are used in the aerospace, defense, telecommunications and engineering industries, among others.
Privately held Pasternack doesn't disclose its revenue numbers. It employs between 50 and 100 workers in Irvine.
Jarnigan joined Pasternack in 2010 as a vice president and most recently served as president. He previously was chief executive of Tri-Star Electronics International Inc., an electronic-components supplier based in El Segundo. Tri-Star was acquired in 2011 by diversified manufacturing company Carlisle Companies Inc. in Charlotte, N.C., for $285 million.
MacDonald previously served as a consultant to Montreal, Canada-based Valeant Pharmaceuticals International Inc. and has held senior positions at Autobytel Inc. in Irvine and at Long Beach Bank.