Hang Ten Founder's New Line Targets 'Gentleman Surfer'
Friday, July 5, 2013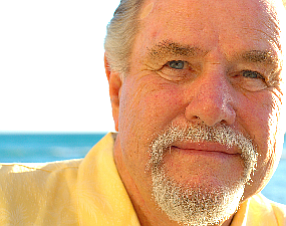 The founder of the Hang Ten and Lightning Bolt clothing lines is looking for a third hit.
Duke Boyd, the former Huntington Beach surfer who once handed out Hang Ten swim trunks from the back of his car, is working on a new clothing line for what he calls the "gentleman surfer."
Boyd, who resides in Hawaii, was in San Juan Capistrano for the Dana Point Yacht Club's charity regatta on Sunday and sat down with the Business Journal last week to talk about his plans for the new line that he and his wife, Elizabeth, own.
Boyd's new line is called Duke Boyd America and is preparing for a soft launch in Hawaii, California, New York and Canada in mostly resort stores and boutiques.
It's a higher-end line with shirts ranging from $17 to $36, Boyd said.
"We're looking at the gentleman surfer. No surfers are gentlemen, but he's gone through all the stages, and now he goes out with his kids," Boyd said. "He doesn't want to look like his kids. He keeps his hand in the game, but he's a little bit more conservative now."
Boyd believes he can stand out from other brands, such as Nautica and Tommy Bahama, by appealing to older surfers.
"That's where I'll start, and I'll go out from there," Boyd said.
It's an area of the market and a sport Boyd knows well.
Hang Ten launched in 1960 as a maker of board shorts and helped develop today's action-sports apparel industry, which the Surf Industry Manufacturers Association said took in more than $6 billion in retail sales last year. Boyd sold Hang Ten in 1970 and then started surfwear brand Lightning Bolt with surfer Gerry Lopez.
Along the way, Boyd also had a hand in creating the name and logo for wetsuit maker Body Glove, which before that point had been called Thermocline.
His strategy to turn heads has always started off with a bit of guerilla marketing.
"I've always said in the beginning what I do is I take a whole bunch of clothing and give them out to a lot of prominent people and let them walk around," he said. "At Hang Ten, I'd put all my trunks in the back of the car and have samples, and then I'd go down to the beach. I was very popular. I would do that all the time, and that basically fed it. I lived in Huntington Beach. I was a member of the surf rats that surfed the pier, and because I lived with them and took part in everything they did, I was not an outsider bringing in designs and ideas. That's what I hope to be doing here."
Prev Next
Page 1 of 2.