Emulex Up on Word of Possible Sale
Wednesday, July 3, 2013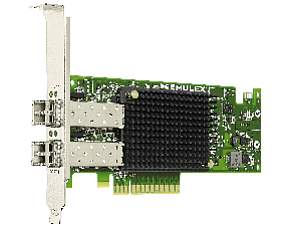 Shares of networking equipment maker Emulex Corp. surged Wednesday on reports the Costa Mesa-based company hired Goldman Sachs to seek a potential sale.
Investors sent shares up more than 14% in early afternoon trading to a market value of about $692.3 million as rumors quickly circulated among investor blogs and other financial media outlets.
It was one of the biggest spikes in Emulex stock in years.
The company would not deny or confirm the reports.
"The official word is no comment," a spokesman said.
Emulex designs and makes networking equipment that connects storage, servers and data centers.
It has long been a leader in the fibre-channel market, along with Aliso Viejo-based rival QLogic Corp., but that segment is generally considered to be in long-term decline.
Both companies are eyeing the 10-gigabit Ethernet connection market, a competitive segment that has drawn big industry players into the fold as storage needs and speedy data transfer become increasingly important with the proliferation of video and streaming content.
Emulex, which has seen its share price sink about 13% in the last year, has long been seen as a takeover target by industry watchers.
The company in April staved off a proxy battle with its largest shareholder through the appointment of two directors.
New York hedge fund Elliott Management Corp., which has a history of high-profile sales and acquisitions in the technology sector, became Emulex's largest shareholder late last year after boosting its stake to more than 11%.
The hedge fund joined a chorus of shareholders who opposed the company's recent $120 million buy of New Zealand-based Endace Ltd., which makes technology designed to record, visualize and monitor network traffic.
Irvine-based chipmaker Broadcom Corp. tried to buy Emulex for $764 million in 2009, but its hostile bid was rejected.
Broadcom, along with other bigger competitors such as Intel, could eye Emulex as a strategic acquisition.