Fisker Hires Consulting Firm
Tuesday, January 29, 2013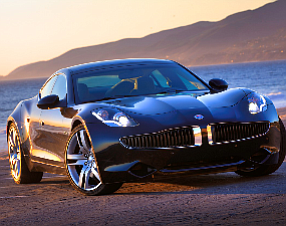 Anaheim-based Fisker Automotive Inc. has hired Huron Consulting Group Inc. to manage its day-to-day operations and cash reserves while the cash-strapped maker of luxury hybrid automobiles seeks an investor, according to a report from Bloomberg Businessweek.
The report also said that Hugh Sawyer, an executive with Chicago-based Huron, has been brought on to serve as chief administrative officer.
A call to Fisker spokesperson Roger Ormisher was not immediately returned.
Fisker has been searching for an investor since last year, when it hired Los Angeles-based Evercore Partners Inc. to assist with the process.
Fisker has set a February deadline for reaching an agreement with a potential investor.
Talks have so far involved several auto manufacturers and suppliers, Ormisher told the Business Journal on Monday.
Reports have identified Wanxiang America Corp., which is part of Wanxiang Group of China, as a likely candidate to partner with the company.

Wanxiang is expected to purchase Fisker battery supplier A123 Systems Inc. of Waltham, Mass. The deal is pending federal regulatory approval.
Fisker currently sells its first and only vehicle model, the Karma sedan.
The U.S. Department on Energy last year suspended $335 million of a $529 million loan to Fisker after the automaker missed certain sales and production milestones with the Karma.
The suspended loan, coupled with a shortage of batteries resulting from the Chapter 11 bankruptcy of A123 Systems, has led to delayed production of Fisker's second model, the Atlantic.