Electric Plans International Growth, New Product Lines
Tuesday, January 29, 2013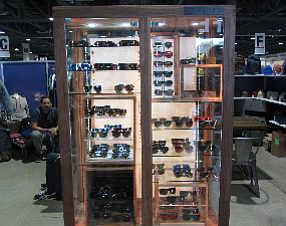 San Clemente-based accessories company Electric has plans to expand its line of accessories as the company focuses on international growth.
Electric, which has sales of more than $50 million, makes sunglasses, goggles, bags and other accessories. The company is part of Paris-based PPR SA, which owns a portfolio of luxury brands that include Bottega Veneta and Gucci among others.
Electric was acquired in 2008 by Costa Mesa-based action sports clothing and accessories maker Volcom Inc., which was sold to PPR in 2011 for $608 million.
Electric recently opened an office in France and hired a new managing director for Europe to oversee the company's growth in Europe, the Mediterranean and the Arab Emirates.
The company also said it has plans to grow in Tokyo, Seoul, Hong Kong and China.
Electric plans to roll out a new watch line, ranging from $200 to $1,500, in the fourth quarter.
The company said in a statement that the watches are seen as "instrumental in elevating the brand's position by going beyond the core surf and snow retail channel it is currently distributed in."
Also in the works are two new snow goggle styles and an expanded line of snow helmets.
The growth plans come amid a rebranding strategy that includes a new logo, marketing and e-commerce site.