Quiksilver COO, Global Brand President to Leave
Monday, February 25, 2013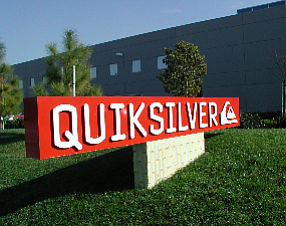 Quiksilver Inc. Chief Operating Officer and Global Brand President Craig Stevenson plans to leave the Huntington Beach-based action sports apparel maker in October.
Stevenson will step down at the end of the company's fiscal year ending Oct. 31, according to a document filed with the Securities and Exchange Commission on Friday.
Stevenson's chief operating officer duties have been split among Chief Executive Andy Mooney and other company executives, according to the filing.
Mooney, a former executive at Nike Inc. and Walt Disney Co., became chief executive last month. He took the top spot previously held by company founder Bob McKnight, who is now executive chairman at Quiksilver.