Reports: Volvo Owner Bids for Fisker
Tuesday, February 19, 2013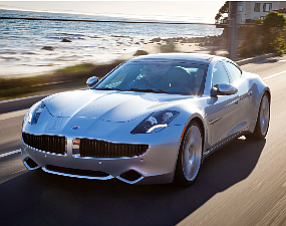 Another automaker in China has been identified as an investor for Anaheim-based luxury hybrid automaker Fisker Automotive Inc.
News reports said China-based Geely Holding Group, owner of Volvo, wants to buy a majority stake in Fisker.
Geely paid Ford Motor Co. $1.8 billion in 2010 for Volvo.
Reports last week identified China-based Dongfeng as one of several bidders vying for the local automaker with a $350 million offer, according to a Bloomberg report.
"Given the confidential nature of this matter, at this point in our process we can only confirm that the company has received detailed proposals from multiple parties in different continents which are now being evaluated by the company and its advisors," the company said in a statement.
A Fisker spokesperson declined to comment specifically on Geely or Dongfeng.

Fisker was hoping to find an investor sometime this month and said it was in talks with a number of potential partners throughout the world.

The automaker hired Los Angeles-based investment bank Evercore Partners Inc. with its search for a partner and in January hired Chicago-based Huron Consulting Group Inc. to handle the company's day-to-day operations and cash reserves.
The company has seen its funding dry up with the suspension of the remaining $335 million on a $529 million Department of Energy loan after the company missed sales and product milestones on its first model the Karma. Production on the company's second model, the Atlantic, has been delayed.