BJ's Expects 'Another Challenging Year' for Segment
Tuesday, February 19, 2013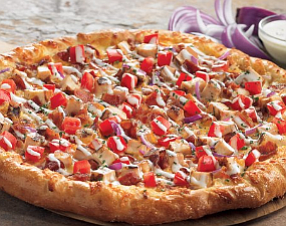 Huntington Beach-based restaurant operator BJ's Restaurants Inc. sees another tough year for the restaurant industry.
"Based on all indications, we expect 2013 to be another challenging year in the casual dining industry," said Chief Executive Greg Trojan in a statement. "Accordingly, we have several sales building initiatives planned for this year and will continue to prudently manage the costs within our business."
The statement came after the company reported its results for the fourth-quarter and full-year ended Jan. 1.
BJ's owns and operates a chain of 130 restaurants, with most in California and neighboring states.
The chain reported an adjusted fourth quarter profit of $7.6 million, in-line with Wall Street analyst expectations.
The company saw fourth-quarter sales rise 8% from a year earlier to $184.8 million, slightly above consensus estimates.
BJ's saw sales for the full year rise 14% to $708.3 million.
The company saw an adjusted profit for the year of $32.3 million, up from $31.6 million a year earlier.
Same-store sales for the year increased 3.2%.
BJ's did not provide guidance for the current quarter.
Analysts expect to see a profit of $9.9 million and revenue of $194.8 million.
The company's shares were down about 3% in after-hours trading to a market value of $927.6 million.