Edwards Shares Slump on Analyst Concerns
Tuesday, February 5, 2013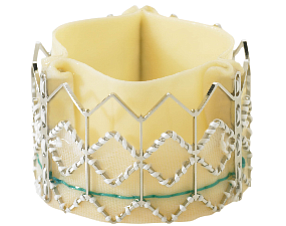 Shares of Irvine-based heart valve maker Edwards Lifesciences Corp. fell after some analysts expressed concerns over the company's gain in sales of transcatheter valves during the fourth quarter.
Edwards was down about 5% in afternoon trading Tuesday to a market value of $10.2 billion.
The stock-up, which led to a 73% gain in transcatheter valves during the fourth quarter to $161 million, could cause a slowdown of sales in the second half of this year, Wunderlich Securities analyst Greg Simpson wrote in a note.
The fall comes a day after Edwards announced better-than-expected results for the fourth quarter after the market's close on Monday.
Edwards posted a profit of $106 million before charges, above analysts' forecasts of $90.7 million.
Edwards' net profit came in at $91.1 million, up 44% from the same period in 2011.
Fourth-quarter revenue rose 19% to $510.5 million. Analysts had expected revenue of $500.1 million.
Edwards reported $293 million in net profit for 2012, up about 24% from the year earlier. Revenue was $1.9 billion, a gain of about 13% from 2011.
The device maker also outlined its expectations for 2013.
It could see a profit of $378.1 million to $389.9 million. Analysts are expecting 2013 profit of $385.2 million.
Edwards said it continued to expect full-year 2013 sales of $2.1 billion to $2.2 billion. Wall Street forecasts the device maker's sales at $2.14 billion.