Irvine OTC Company Fetches $120M in Sale
Tuesday, December 31, 2013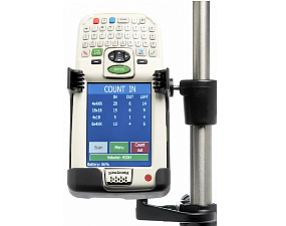 Irvine-based surgical products maker Patient Safety Technologies Inc. has agreed to be acquired by Kalamazoo, Mich.-based Stryker Corp. for $120 million in cash.
Patient Safety's stock, which trades over the counter, jumped by more than 48% to $2.20, a level that's about the same as Stryker's per-share offer. The increase pushed Patient Safety's market value to more than $85 million.
Patient Safety operates through its SurgiCount Medical Inc. subsidiary, which makes scanning devices and other products designed to prevent surgical errors, primarily retained surgical sponges.
SurgiCount was co-founded by Brian Stewart and sold to Patient Safety in 2005. Stewart became chief executive of Patient Safety in 2010.
Patient Safety sells its products to hospitals and had about $17.6 million in revenue last year.
Stryker makes various medical products, such as surgical tools, endoscopic systems and implants for joint replacements. The company had $8.7 billion in revenue last year and a recent market value of about $28 billion.
The acquisition is expected to close in the first quarter of 2014.
Stryker in March bought "non-core assets" of San Clemente-based medical device maker VertiFlex Inc. on undisclosed terms.