HB Solar Specialist in Service Partnership With Florida Firm
Thursday, December 19, 2013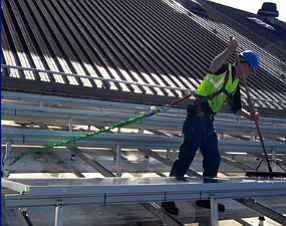 Huntington Beach-based True South Renewables Inc. is expanding its management service for solar projects nationwide with a partnership with a Florida company.
The deal calls for True South to manage field personnel of Power Pro-Tech Services Inc. in the Western U.S., home to the largest concentration of solar and electric vehicle projects in the country. Power Pro-Tech will handle service contracts in the Southeast, where True South doesn't have local field operations.

The companies handle repair and maintenance of solar photovoltaic systems, electric vehicle service equipment and other power electronics equipment.
True South is a unit of Irvine-based Solarrus Corp., which was the county's 10th fastest growing private company in 2012 with a two-year revenue jump of 671.4% to $2.4 million.
This year the company is expected to see revenue eclipse $3.2 million.