Intel in Deal for Mindspeed's Wireless Business
Monday, December 16, 2013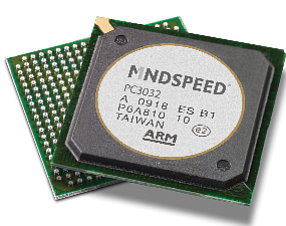 The assets of Mindspeed Technologies Inc.'s wireless infrastructure business will be sold to Intel Corp., the Newport Beach-based chipmaker announced Monday.
Financial terms of the deal, expected to close in February, was not disclosed.
Santa Clara-based Intel, the world's largest chipmakers with $53.3 billion in revenue last year, emerged as a potential strategic buyer in recent months, along with M/A-COM Technology Solutions Holdings Inc.
The Lowell, Mass.-based competitor is set to acquire Mindspeed's other assets for $272 million in the coming weeks.
Mindspeed makes chips for routers, switches and other networking gear.
The pending sales come about eight months after Mindspeed hired Morgan Stanley as a financial adviser "to assist the board of directors in evaluating various strategic alternatives."
The company had met several milestones in the turnaround plan it laid out about a year ago, which included reaching operating profitability, boosting sales in its high-performance analog business, and ramping up production of small cellular base stations.
Mindspeed shares are flat in afternoon trading with a market value of about $205.9 million
Intel shares are up about 1.2% to market value of about $122.29 billion