Emulex to Cut 110 Workers, Close Mass. Operation
Wednesday, December 11, 2013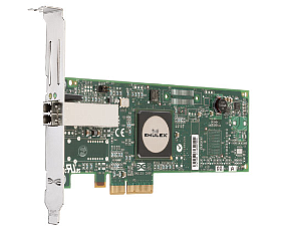 Costa Mesa-based Emulex Corp. will cut about 10% of its workforce and close a Massachusetts plant as part of another restructuring plan to improve finances and operational efficiency.
Emulex, which has enacted management and board changes this year, will shed about 110 employees companywide and close its engineering facility in Bolton, located about 45 miles west of Boston.
The company would not disclose how many workers in OC will be affected, a spokesperson said.
Emulex employed 363 people in Orange County through September, down about 20 from a year earlier.
The move is part of a three-tiered plan announced last month to improve profitability and gain investor confidence, which has eroded the last few years as sales dipped and losses widened.
The facility closure and restructuring includes $8 million to $9 million in severance and termination benefits and $1 million in lease termination and impairment charges taken in the current quarter. Both are expected to be completed by June, the end of its fiscal year.
The latest development follows another cost-cutting initiative concluded in the September quarter that shed more than 60 employees.
Emulex aims to cut about $30 million in annual cost savings in its connectivity business over the next few quarters.
The company designs and makes networking equipment that connects storage, servers and data centers.
Last month Emulex reached a deal with activist investors that led to the departure of Chairman Jim McCluney, who will step down in February.
In July Jeffrey Benck, who held the titles of president and chief operating officer, replaced McCluney as chief executive.
Emulex on Wednesday also reaffirmed its guidance for the current quarter. The company projects sales of between $118 million and $124 million, with adjusted profits between $8.1 million and about $10 million.
Emulex shares were down 2.8% at the close of trading Wednesday to a market value of about $656.7 million.