AT&T Set for Local Hiring Spree
Friday, August 30, 2013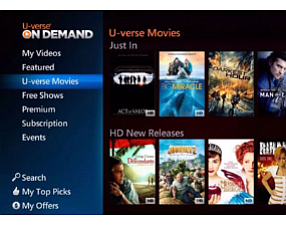 AT&T Inc. is looking to fill more than 100 technician and customer service positions in Orange County.
It's part of a larger recruiting effort to fill hundreds of positions in Orange, Los Angeles, Riverside and San Bernardino counties along with Bakersfield.
More than 90 full-time positions are available here, along with more than 10 part-time positions.
AT&T's main office in Orange County is in Santa Ana.
The company said it is looking for network technicians as the company's U-verse business grows. U-verse is the name given to internet, telephone and TV services offered through fiber optic technology.
AT&T also said it's looking to fill retail, call center and information technology positions in this latest round of recruiting, which follows more than $1.9 billion spent on improving its Southern California area wireless networks in recent years.