OC Auto Sales Up 5.8% in July
Tuesday, August 27, 2013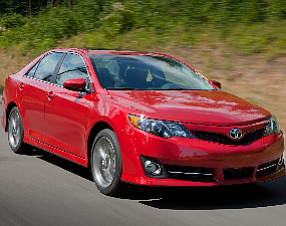 July sales across Orange County dealerships totaled 13,005 new vehicles, up 5.8% from a year earlier, according to Newport Beach-based Orange County Automobile Dealers Association.
The figures are based on new retail car and light truck registrations in the county.
Japan-based brands led the pack with 6,712 vehicles registered, up 12.1% from a year earlier. Domestic and South Korean brands showed slight improvements—less than 2%— accounting for 2,517 and 1,327 registrations, respectively. European brands posted a 3.2% decline from a year ago with 2,449 vehicles sold locally.
Toyota Motor Corp. had the most sales with 2,598 vehicles in July, a 13.7% increase from 2012. Honda Motor Co., Inc. trailed Toyota with 1,835 vehicles—a 21.3% increase— while Ford Motor Company accounted for 1,070 vehicles, up 6.7%.
Cypress-based Mitsubishi Motors North American Inc. accounted for 97 new vehicle registrations in July, 26% increase from a year earlier.
The locally based U.S. operations of two brands from South Korea posted modest increases. Costa Mesa-based Hyundai Motor America Inc. sold 766 vehicles here, up 1.2% year over year. Kia Motors America Inc. in Irvine sold 561 vehicles from OC dealers, up 2.6% from a year ago.
Year-to-date results for individual brands show Mazda Motor Corp., which has its North American operations in Irvine, post the biggest increase— 62.8%, for a total of 2,872 vehicles. Subaru is also ahead in the year-to-date totals, showing 36.9% increase, followed by BMW, which was up 34.1%.
OC's auto dealers overall have sold 95,117 vehicles during the first seven months of this year, up 12.3% from the same period last year.