Retail Market Holds Its Own in Q2
Saturday, August 24, 2013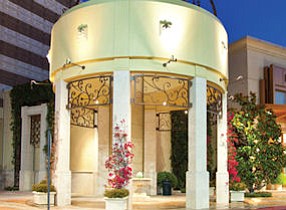 U.S. retail sales increased 0.6% in May over the prior month, showing the slow but steady improvement in the national economy. The increase was boosted mainly by auto and auto parts sales, which grew by nearly 2%. Retail and food services sales were up 4.3% annually, according to the U.S. Census Bureau.
Three Segments Lead
Advanced May sales data show the largest month-over-month growth in Orange County concentrated in three retail segments: motor vehicle and parts dealers, up 1.8%; building material and garden suppliers, up to 0.7%; and miscellaneous store retailers, up 1.2%.
Sales, when auto and gas sales are taken out of the equation, were up only slightly, by 0.7% from the previous month. That's due to the May decline in sales at stores in discretionary retail categories, such as electronics and appliances, furniture stores and department stores.
Nonstore retailers saw improvement during the second quarter, with sales increasing 0.7% from the previous month and 11.3% since last year.
Monthly sales data continued to show retail sales growing, but the rate is lower than the long-term trend. It's expected that the recovery in consumer activity will continue to be restrained, as the economic recovery remains weak.
The county's retail market remained relatively stable, with the vacancy rate holding steady despite a decrease in net absorption. The overall vacancy rate for retail space remained stable for another quarter, at 5.8%. The second quarter had negative absorption of 46,954 square feet, declining from the 745 square feet of positive absorption in the first quarter.

West OC in Good Spot
The West Orange County submarket was the only one with positive absorption, with 43,382 square feet, which offset some of the negative absorption experienced by the Central, Central Coast, North and South Orange County submarkets.
The average asking lease rate slipped, dropping 2 cents to $2.25 per square foot after reversing the decline in the first quarter by increasing 8 cents. The overall vacancy rate for OC retail space held stable from the first quarter, at 5.8%. However, the rate is projected to decrease in the second half of the year and heading into 2014.
Strip centers in Orange County continue to have the highest vacancy rate among the center types, at 7.3%, though vacancies decreased from the prior quarter.
Power and specialty centers had the lowest vacancy rates, at 4.6% and 5.3%, respectively.
Retail development remained sparse in general, but construction continues on a nearly 481,000-square-foot retail destination in Buena Park. The regional center, named the Source, will include shopping, dining and entertainment and is due for completion in October 2014.
Analysis and data provided by CBRE Research.