Hyundai Issues Recalls on Sonata, Azera
Thursday, August 15, 2013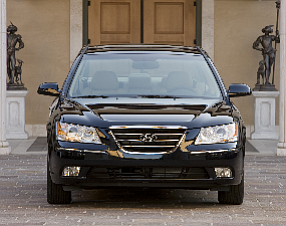 About 259,000 vehicles from Hyundai are included in a recall announced Wednesday related to potential corrosion that could affect vehicle alignment.
The recall includes some 215,000 model year 2006-2010 Sonata sedans and 24,000 model year 2006-2011 Azera sedans in 20 cold-weather states where road salt is used to melt ice.
Separately, Hyundai notified the National Highway Traffic Safety Administration of a potential issue affecting the right front axles on some 20,000 of its 2013 Santa Fe Sport crossover sport utility vehicle.
A similar issue in the Kia Sorento caused the manufacturer to recall some 9,300.
In April, the two automakers notified the NHTSA about a malfunctioning brake lamp switch in a recall affecting roughly 1.7 million vehicles between the two brands.