Golden State Foods Expands Distribution for McDonald's
Thursday, August 15, 2013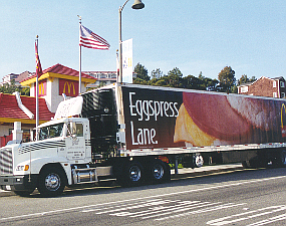 Irvine-based food manufacturer and distributor Golden State Foods Corp. opened a new distribution facility in Whitewater, Wis.
The center recently underwent an expansion and now totals 92,610 square feet, employs 132 workers and serves more than 380 McDonald's restaurants in Wisconsin, Illinois, Iowa and parts of Michigan.
McDonald's Corp. is a longtime customer of Golden State Foods, which specializes in making meat patties and liquid products, such as ketchup and sauces.
Golden State Foods works with a host of other quick-service restaurants, including Chipotle, Taco Bell and Carl's Jr. It services more than 25,000 restaurants and stores globally. The company, which registered about $5.8 billion in revenue last year, has about 4,500 employees total, with about 50 in Orange County.