REAL ESTATE: BIGGEST OC BUY FOR NB-BASED DEVELOPER IN SEVERAL YEARS
Olen Pays $73.5M for Office Complex in Irvine Spectrum
Sunday, August 11, 2013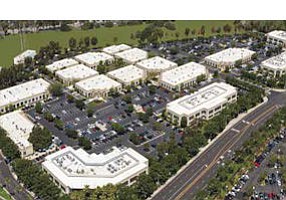 Newport Beach-based real estate investor and developer Olen Properties Corp. has made its largest local purchase in several years with a $73.5 million cash buy of a 16-building office park in the Irvine Spectrum.
Olen last week completed the acquisition of Irvine Oaks Executive Park from an affiliate of JPMorgan Chase & Co. in New York.
The 21-acre complex is at Alton Parkway and Laguna Canyon Road, across the street from the three-building, gated headquarters of online gaming company Blizzard Entertainment Inc.
Blizzard, which renewed its lease for its headquarters late last year, also has a sizable presence at Irvine Oaks, where it leases about half of the 322,000 square feet in the park and has plans to expand further.
The entire 16-building complex is about 92% leased.
The Irvine Oaks sale is among the largest office deals in Orange County so far this year.
It trails only an $85 million deal for a Seal Beach complex that traded hands in February, in terms of price for an individual office property sale here.
The Irvine Oaks buy also marks a return to pricier office acquisitions in OC for Olen, the county's second-largest commercial property owner behind Newport Beach-based Irvine Company.
Olen owns some 7.5 million square feet of office and industrial space, much of it in OC.
Olen is not known to have directly purchased any larger local buildings in the past four or five years besides a $24.5 million purchase of a Santa Ana office park last year and a smaller deal in Mission Viejo in 2011.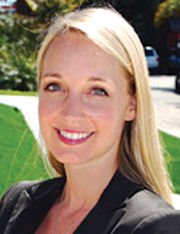 The company had been investing its money by funding mortgages for other real estate owners. Olen is said to have made nearly $250 million in third-party mortgages over the past year or so, funding office deals in OC and L.A., as well as a hotel property in Chicago, among other transactions.
The opportunity to buy Irvine Oaks—believed to be the largest office park in the Spectrum not owned by Irvine Co.—was too good to pass up, according to Igor Olenicoff, Olen's president.
He credited his daughter, Natalia Ostensen, the company's vice president, for taking the lead on negotiations for Irvine Oaks.
"We are quite pleased with this acquisition and feel that we were able to buy it at a very fair price with significant upside on a long- term hold," said Igor Olenicoff, who the Business Journal last week reported to be OC's second-wealthiest resident, with a $3 billion estimated fortune.
Prev Next