REAL ESTATE WATCH: GREATER LOS ANGELES
High-Rise Office Market Continues Its Own Rise
Sunday, August 11, 2013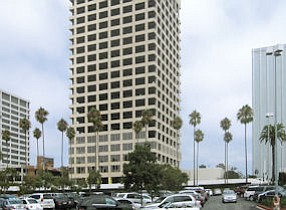 Orange County's high-rise office market continued to improve in the second quarter.
High-rises account for about 27% of the county's office space, or nearly 27 million square feet. Vacancies, including sublease space, currently stand at 14%, down from 14.5% in the first quarter and 15.9% from a year prior.
What would have otherwise been much stronger improvements in vacancies have been slowed by some anticipated headwinds, including events such as Conexant Systems Inc.'s bankruptcy and relocation to significantly smaller premises.
Additional headwinds will likely continue to temper the high-rise office recovery through the rest of the year and into the first half of 2014.
Reasons include the pending Edison Mission Energy bankruptcy; potential downsizing of CashCall Inc. in Central Orange County; and scheduled relocations of Pacific Investment Management Co. and Hyundai USA to newly constructed buildings, thereby creating negative absorption in the buildings they are vacating.
Pimco will vacate about 180,000 square feet at 840 Newport Center Drive. Irvine Company has signed leases to backfill a majority of that space.
Activity levels in most of the high-rise spaces remain robust, and that is expected to continue. Pricing in the high-rise office market dropped slightly to an average of $2.08 per square foot.
Dillon is a first vice president at CBRE Inc. in Orange County.