Q2 Profit Up for Subprime Auto Lender
Friday, August 9, 2013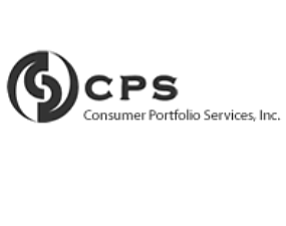 Irvine-based subprime auto financing company Consumer Portfolio Services Inc. reported increased revenues and profits for the second quarter, as well as for the first six months of the year.
Shares of the company rose by 9.5% to a market value of $142.6 million.
Consumer Portfolio Services posted $4.8 million in second-quarter earnings, compared with $1.3 million in the year-ago period.
Revenues for the quarter totaled $70.5 million, up 60% year over year.
Financial results for the first six months of the year included a 41% jump in revenues, to $125.1 million. Profit for the period was $8.6 million, more than quadruple the $1.9 million from the same span last year.
The company, which buys and services retail automobile contracts, purchased $203.9 million contracts in the second quarter. It currently has about $1.07 billion in its managed portfolio, up 32% from a year earlier.
Chief Executive Charles Bradley said in a statement that the company's asset performance metrics are "well within our expectations as credit trends 'normalize' after the very tight lending period following the financial crisis."