Mazzo Takes Executive Chairman Job
Tuesday, August 6, 2013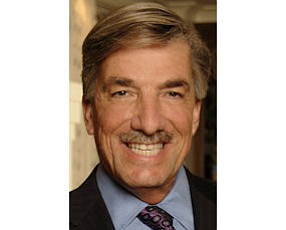 Veteran Orange County medical device executive James Mazzo has been named executive chairman of Cumberland, R.I.-based Neurotech Pharmaceuticals Inc.
Neurotech is developing a genetically engineered implant intended to deliver drugs to treat retinal diseases such as wet and dry age-related macular degeneration.
It's a portfolio company of Versant Ventures, a venture capital firm that recently named Mazzo as its first operating partner.
Mazzo works out of the firm's Newport Beach office. He will help guide Neurotech through the clinical development stage toward market availability, Neurotech said in a release.
He also serves as chairman and chief executive of AcuFocus Inc., an Irvine-based eye device maker that's also part of Versant's portfolio.