Naude Resigns From Billabong
Monday, August 5, 2013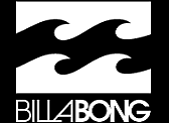 Paul Naude resigned as a company director and Americas President of Australia-based Billabong International Ltd.
Billabong said Naude left "to pursue other opportunities" in a statement released late Sunday.
Naude worked from the company's Billabong USA office in Irvine, where the majority of its portfolio of apparel and accessories brands are based.
The departure ends a 15-year run at Billabong for Naude, who was credited with helping expand the brand and acquire other apparel labels and retail chains.

Naude had been on temporary leave from the company since late last year to work on a deal—along with New York private equity firm Sycamore Partners Management—to buy Billabong International.
The Naude-led group's $299 million bid for Billabong International was ultimately rejected by the company last month in favor of a $294 million bridge loan deal with a group led by Altamont Capital Partners in Palo Alto and New York-based GSO Captital Partners.
The deal also included the $64.5 million sale of Hood River, Ore.-based outdoor brand Dakine to Altamont, and the appointment of former Oakley Inc. boss Scott Olivet to chief executive of Billabong International.
Olivet is currently a consultant to Billabong International while negotiations about his employment with the company continue.

Billabong International Chief Executive Launa Inman stepped down Aug. 2, the company said in its statement Sunday.
Billabong International appointed Chief Financial Officer Peter Myers to serve as acting chief executive.
Billabong shares closed up about 4% on Monday in Australia, where it is traded on the Australian Securities Exchange, to a market value of $188.56 million.