MemorialCare to Keep HQ in Fountain Valley
Originally published August 5, 2013 at 10:46 a.m., updated August 5, 2013 at 5:07 p.m.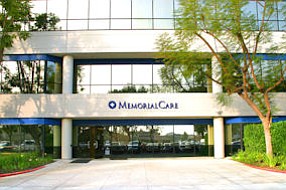 MemorialCare Health System said today that it has a deal to buy the Fountain Valley City Center that houses its corporate headquarters. Financial terms weren't disclosed.
The nonprofit currently leases one of the three buildings on the 15-acre, 300,000 square foot property, and part of another.
MemorialCare said that it is currently is in escrow with an unidentified buyer for an 180,000-square-foot building it bought earlier this year in Costa Mesa. It said it expects to close the deal at "a significant gain." MemorialCare had planned to move its headquarters to the Costa Mesa building, which fronts the San Diego (I-405) Freeway, before its current location came up for sale.