Naude-Led Group in Exclusive Talks for Billabong
Tuesday, April 9, 2013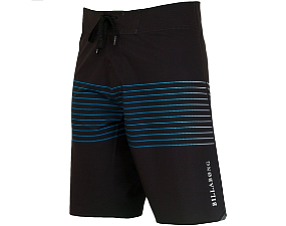 A group led by Billabong Americas President Paul Naude is now in exclusive talks to buy the division's Australia-based parent.
Billabong International Ltd., which counts subsidiary Billabong USA in Irvine as the keystone of its Americas division, said late Monday that the Naude-led group was granted a 10-day period of exclusivity to work out a deal. The group, which includes New York private equity firm Sycamore Partners Management, has offered $299 million, which equates to $0.60 per share.
Billabong International shares were at $0.76 before the company requested a halt on trading from the Australian Securities Exchange late last month pending an announcement related to its possible sale.
Shares of the company are now expected to resume trading.
The Billabong portfolio includes its namesake apparel and accessories brand along with the RVCA, Element and Dakine labels among several others.
The latest offer from Naude's group compares with an initial bid of $550.8 million it made in December. That proposal was matched in January by Palo Alto-based private equity firm Altamont Capital and VF Corp. in Greensboro, N.C., which owns Cypress-based skate brand Vans Inc.
Both groups have spent recent months conducting due diligence on Billabong International.
The dueling offers marked the second time the company has drawn matching bids.
Last year saw Texas-based private equity firm TPG Capital's $713.7 million offer matched by a second bidder—reportedly Boston-based Bain Capital LLC. Both bids were withdrawn late last year.
TPG had made two earlier bids for Billabong International, with the first coming in at about $909 million.
Billabong International has been in a slump for several years. The company recently reported a net loss of $549.2 million for the six months through December.
Global revenue fell 5.9% to $716 million over the period.
The company is attempting a turnaround strategy that calls for store closures and a paring back of styles and merchandise suppliers.