Fisker Cuts Most of OC Workforce
Friday, April 5, 2013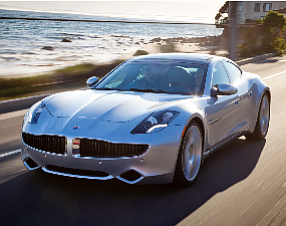 Anaheim-based luxury hybrid automaker Fisker Automotive Inc. cut most of the employees at its headquarters earlier this morning, a move that came on the heels of a weeklong furlough.
The cuts were made to about 160 workers, according to an e-mail from a former employee obtained by the Business Journal. The company was estimated to have about 200 workers in Anaheim prior to the cuts, which come amid rumors that the automaker recently hired law firm Kirkland & Ellis to explore a possible bankruptcy.
It's the latest in a series of struggles for Fisker over the past couple of years, which have seen missed production milestones, underwhelming sales of its Karma sedan, and the suspension of the remaining $335 million of a $529 million U.S. Department of Energy loan.
Production of the Karma was halted last year following the bankruptcy of its only battery supplier, A123 Systems Inc.
Last month saw the resignation of co-founder Henrik Fisker, who stepped down as executive chairman.
The automaker had been in talks with potential investors, but the negotiations collapsed last month largely over a contingency that a buyer use the remainder of the DOE loan and make cars at a plant Fisker owns in Delaware.