Billabong Sale Talks 'Incomplete,' Requests Trading Halt
Tuesday, April 2, 2013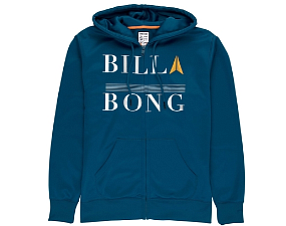 The parent of Irvine-based surfwear company Billabong USA announced a halt in trading of its shares late Monday, the second stoppage in the last month, with both stemming from its possible sale.
Australia-based Billabong International Ltd. said in a statement released late Monday that it was requesting the halt as it continues sale talks.
Trading is expected to resume on Thursday or earlier, according to Billabong, which said an announcement on its negotiations is expected in the coming days.
Billabong International is traded on the Australian Securities Exchange.
The company makes clothes, shoes and accessories under its namesake brand and several others based in OC, including RVCA, Element, Honolua and VonZipper.
Two bidders have been conducting due diligence on Billabong International for the past several months, with both initially expected to be finished with the process by last week.
Both have made conditional offers of $550.8 million, which equates to $1.15 a share.
Billabong closed down about 3% on Thursday to $0.76 for a market value of $375.7 million.
One of the bidders is a group made up of Billabong Americas President Paul Naude and New York private equity firm Sycamore Partners.
The other consists of Greensboro, N.C.-based VF Corp., which owns Vans Inc. of Cypress, and Palo Alto private equity firm Altamont Capital Partners.
Former Oakley Inc. Chief Executive D. Scott Olivet has been rumored to be working with Altamont on its proposal.
Billabong is in the early stages of implementing a four-year turnaround plan that includes store closures and the paring back of some lines and suppliers.

The company reported a net loss of $549.2 million for the six months through December.
Global revenue fell 5.9% to $716 million for the same six-month period.