RESTAURANTS: WEINTRAUB BRINGS TRACK RECORD OF COST CUTS
Plaudits for Work in Tech Sector—Now to Taco Bell
Saturday, September 29, 2012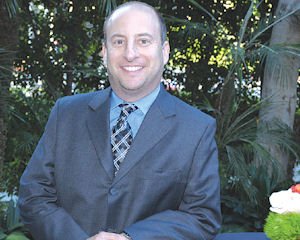 Jason Weintraub's in-house career has been marked with firsts.

Weintraub became Irvine-based Taco Bell Corp.'s director of contracts, and corporate compliance about a month ago. The position with Orange County's largest restaurant operator is his first at a company in the consumer market.
Weintraub was the first and only lawyer on staff at Irvine-based renewable energy product manufacturer and contractor DRI Companies Inc.'s when he made the switch to in-house counsel in 2005.
He went on to work at Irvine-based chipmaker Broadcom Corp. as director of international legal affairs, his first experience at a publicly traded company, let alone a member of the Fortune 500.
Weintraub has made his mark in both jobs, with significant cuts to those companies' outside legal expenses. He reduced DRI's outside legal budget by 80%, with a similar reduction for expenses related to imports and exports compliance of Broadcom's hardware and software products.
That track record is among the reasons Weintraub was honored with a Rising Star award during the Business Journal's General Counsel Awards held Sept. 19 at the Hyatt Regency Irvine.
"I see my role as an in-house attorney as being in every sense of the word a business partner as opposed to being the stereotypical way people think of lawyers as sitting in their office saying 'no' to everything," Weintraub said.
His new job at Taco Bell presents a broad range of responsibilities. He handles the contracts for everything from food and equipment suppliers to the Taco Bell Foundation Inc. and a subsidiary involved with the fast-food chain's gift cards.
Anything related to transactions, with the exception of franchising agreements, crosses Weintraub's desk.

He is part of a 31-person legal team—eight attorneys along with paralegals and other staffers—at the chain, which is part of Louisville, Ky.-based Yum Brands Inc.
The variety in the workload attracted Weintraub to Taco Bell.
"Coming from a tech company, you think that you're leaving one world and going into another focusing on food," said Weintraub, who found some common ground between his prior duties at Broadcom and his new work at Taco Bell.
"It turns out my tech company experience will be more helpful than I thought," Weintraub said.
There's still a big shift from handling international legal affairs at Broadcom, where Weintraub put a number of programs in place to reduce legal expenses.

One of those was Broadcom's anti-bribery program for overseas markets. Weintraub spent most of his first year at the chipmaker rewriting policies and developing new compliance procedures.
Prev Next