APPAREL: PARENT OF IRVINE-BASED UNIT DRAWS INTEREST DESPITE SLUMP
Billabong Bids Show Brand Battered, Not Necessarily Beaten
Saturday, September 8, 2012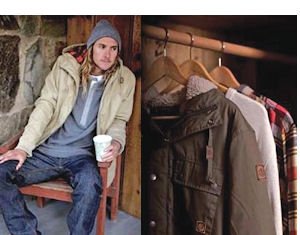 OC also is home to a number of other brands in the Billabong stable, including VonZipper, Element, RVCA and Honolua. Billabong employs more than 500 workers here and helps fill the shelves of retailers, including locals Anaheim-based Pacific Sunwear of California Inc. and Tilly's Inc. of Irvine.
The company also has more than 600 of its own stores internationally.
"Bottom line, Billabong is a core surf brand," Kaufman said. "It's key to the retailers they deal with. They still have great designs and they're going through a bunch of restructuring. They'll get through it and I think the value will come back up."
But the company still has a way to go just to get back to the value of TPG's prior bids of $909.2 million and $825.3 million earlier this year.
Billabong refused both offers, and founder and major shareholder Gordon Merchant said in a letter through his attorney that the company would not consider a price of $4 a share or lower. Merchant later went back on his statement, telling the Australian Financial Review that he would consider offers below $4 a share.
The TPG offer is being backed by Billabong's third and fourth largest shareholders, Perennial Investment Partners Ltd. and Colonial First State Global Asset Management. The two companies have an 11.7% and 8% stake, respectively in Billabong.
Perennial declined to comment on the latest offer for Billabong through a spokeswoman.
A representative from Colonial was unavailable for comment last week.
Turnaround Plan
Billabong directors are now evaluating the offers, a process that could take up to several weeks, the company said in a statement.
The company is meanwhile pursuing a four-year turnaround strategy that counts on cost-cutting in some areas and growth of OC brands such as RVCA and Element.
Billabong will also shutter another 140 stores by next June and pare back on clothing styles and suppliers.
Prev Next