APPAREL: PARENT OF IRVINE-BASED UNIT DRAWS INTEREST DESPITE SLUMP
Billabong Bids Show Brand Battered, Not Necessarily Beaten
Saturday, September 8, 2012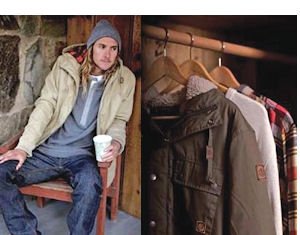 Dueling offers for the Australian parent of Irvine-based action-sports apparel company Billabong USA is likely to boost the brand's value even as its struggles with drooping sales and profits and grapples for footing on a turnaround.
The likelihood cropped up last week, when a bidder whose identity had not been disclosed matched a $708 million offer by Texas-based private equity firm TPG Capital LP, which has a 12.5% stake in Billabong International Ltd.
The competing bids amounted to $1.48 a share and provided the first bit of relatively good news in awhile for the company, which saw its profit plunge 73.6% to $34.8 million in a fiscal year ended in June amid $1.6 billion in sales. The disappointing financial results followed a stretch that saw the company sell off watch brand Nixon Inc. to pay down debt, replace its chief executive, and reject two prior offers well above the proposals on the table now.
The current situation comes with some media sizzle—several reports speculated that the latest bid is from Bain Capital LLC, the Boston-based private equity firm cofounded by Republican presidential nominee Mitt Romney.
A spokesperson for Bain did not respond to requests for comment.
Others expect the second bidder to have a substantial effect in any case.
"It wouldn't surprise me if, upon going through due diligence, that the number goes up," said Frank Kaufman, a partner who works with a number of action sports apparel companies in the Irvine office of Moss Adams LLP. "Literally, a few months back there was a $4 offer and a $3.30 offer. Once you've got competing bids in, it's going to drive the price up."
Shares Rise
Investors appeared to agree. Shares of Billabong International jumped 7.5% to $1.41 in U.S. dollars a day after the second bid was revealed.
"I believe in the long run the company's value is significantly higher than what it's trading at and there are plenty of smart people that recognize that and they're trying to make a run at doing this," Kaufman said. "Not too long ago, the stock was at $8. I agree that they have reported significant losses, but when they right the ship, there's a lot of upside."
Billabong retains some key strengths in the action-sports segment of the apparel industry despite its recent stumbles. Its Americas division—which includes the U.S., Canada and South America and is headed by Irvine-based President Paul Naude—accounted for half the company's annual revenue.
Prev Next