SPECIAL REPORT - OUR INVENTORY OF BUSINESS LEADERS.
OC 50: Real Estate
Sunday, May 13, 2012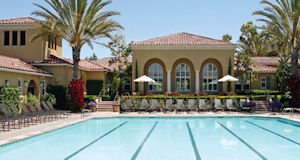 —Mark Mueller
EMILE K. HADDAD
Chief executive, president
FivePoint Communities Inc., Aliso Viejo
Born in Beirut, Lebanon
Age: 53
Lives in Laguna Hills (Nellie Gail)
WHY: In charge of developing homes, commercial space at Great Park Neighbor-hoods at former El Toro Marine base in Irvine.
HOW: Stepped down as Lennar Corp. chief investment officer in 2009 to take top spot at FivePoint, new company in charge of developing some of Lennar's largest holdings in California, including 3,700-acre El Toro project. Lennar owns majority of FivePoint. Haddad, also an investor, has final management say. Financial reworking for project completed last year, took project "out of quicksand of yesterday's problems," Haddad said.
RECENT: Long-awaited residential and commercial development planned around the Orange County Great Park moving ahead. Groundbreaking for project, which has been in the works for more than six years, held in February. Plans call for about 5,000 homes and 1.2 million square feet of shops, offices and other commercial development in initial phase. Work for land slated to hold about 720 homes—starting in the northwest corner of the former base—under way now, to be sold to individual builders by the end of the year.
COMMUNITY: On board of Children's Hospital of Orange County, University of California, Irvine's Paul Merage School of Business, University of Southern Califor-nia's Lusk Center for Real Estate.
INTERESTS: Proponent of higher-density, high-rise development, thinks OC's metropolitan areas will embrace more European-style projects that are focused around transit hubs as population increases.
PERSONAL: He and Jonathan Jaffe (see related entry) named Business People of the Year by OCBJ after leading $1 billion buy of former El Toro base in 2005—biggest local real estate deal in recent memory.
EDUCATION: Civil engineering degree from American University of Beirut; California licenses in engineering, contracting. Member of Urban Land Institute.
FAMILY: Left troubled Lebanon with fiancée, now wife, Dina. Couple had engagement party in Lebanon, married in Vegas. Daughter, son.
—Mark Mueller
JONATHAN M. JAFFE
Chief operating officer
Lennar Corp., Miami
Born in New York
Age: 52
Lives in Laguna Beach (Emerald Bay)
WHY: Local head of housing giant, whose day-to-day operations are largely run out of Aliso Viejo. Major investor in former El Toro Marine base, Platinum Triangle.
HOW: No. 3 at Miami-based Lennar, third-largest U.S. homebuilder by revenue, yearly sales of $3 billion. Runs much of Lennar's daily operations from Aliso Viejo. Miami-based headquarters handles Wall Street.
Joined with Emile Haddad (see related entry) in 2005 to lead $1 billion buy of former El Toro base. Among deals that propelled Lennar alongside Irvine Company, Rancho Mission Vi-ejo as one of largest developers here.