REAL ESTATE: PAID $65M FOR SITE IN SILICON VALLEY LAST YEAR
Lyon Homes Sees $90M on Land Sale
Sunday, May 13, 2012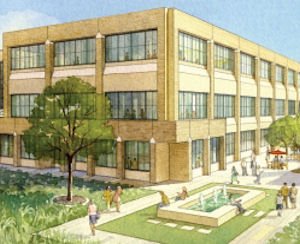 "The Mayfield Project is a fantastic opportunity, a sign of the company's long-term plans and the willingness of the noteholders and senior secured lender to support our plan," executive vice president Matthew Zaist said last November.
William Lyon Homes reported last month that it had closed on the sales of 24 homes in Northern California last quarter and inked contracts for 55 others during that period. The company's website lists six active developments in Northern California.
All told, the builder closed on the sale of 128 homes last quarter, up from 111 homes a year ago. It also reported 321 new home orders during the quarter, nearly double a year ago.
The company builds in California, Arizona and Nevada.
"Our sales activity has significantly exceeded our business plan," Zaist said last month. "As a result of the strong activity, we are reducing incentives, selectively increasing prices, and we now expect to open new communities sooner than initially expected."
Local Plans
William Lyon Homes is involved in a number of local housing developments, including projects at a pair of former school sites in Irvine—Vista Verde and Alderwood elementary schools—where the builder plans to build a total of 103 homes.
The builder inked a deal in 2009 with the school district to buy the land parcels, which total about 14.5 acres, for nearly $29 million. The projects are still being reviewed by the city's planning commission.
William Lyon Homes also was recently named to be one of the initial builders tapped for homebuilding at Sendero, a new community going up near San Juan Capistrano on land owned by Rancho Mission Viejo LLC.
Prev Next