RESTAURANTS: CUSTOMER REWARDS PROGRAM SET FOR JULY
BJ's Looks to Stay Ahead With Marketing Maneuvers
Sunday, May 6, 2012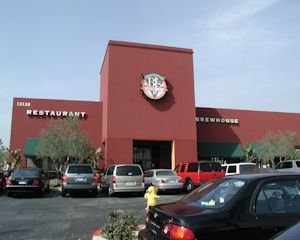 Updated Menu
BJ's recently updated its menu, which is refreshed semi-annually. The new menu reflects a 1% price increase and the addition of new entrees and appetizers.
Deitchle said he would have liked to see a higher price increase, "but in this more value-oriented competitive environment, we have to be a little more cautious with our menu pricing in the short term."
He added BJ's will reassess the operating environment during the next three months.
Meantime, a new customer rewards program will be rolled out in early July. In tests of the program in the Las Vegas and Colorado markets, the company saw guest visits and spending per visit increase, he said.
Few details of the program have been disclosed.
"This is not a buy-10-pizzas, get-the-next-one-free type of program," Deitchle said.
The program will allow customers to accumulate points toward "experiential" rewards, he said, though there also could be a free-item reward of some sort.
"It's important to keep in mind that we're not Panera Bread, and we're not Starbucks," Deitchle said. "The frequency of use of our restaurants and casual-dining restaurants—even by their most loyal customers—is going to be much less, by definition, than that of a loyal customer for Starbucks or for Panera."
TV Ads
BJ's also plans to test television advertising for the first time in its Sacramento market, where the company has six restaurants.
Results will be revealed during the company's second-quarter earnings call, Deitchle said.
He said other marketing initiatives are planned in the next 90 days but declined to detail those moves, citing competitive concerns.
The company—which is in the process of doubling its headquarters at the Bella Terra office complex in Huntington Beach to about 60,000 square feet—plans to open up as much as 13 additional restaurants by year's end.
"We're also going to expand our test kitchen here at the home office, which will provide us with additional flexibility to work on new, additional menu items," said Greg Levin, executive vice president and chief financial officer of BJ's.
Expansion will focus on the 13 states where BJ's currently operates, officials said.
Prev Next