REAL ESTATE: MOVE FROM VON KARMAN EXPECTED IN APRIL
Wm. Lyon Homes HQ to MacArthur Court
Saturday, December 29, 2012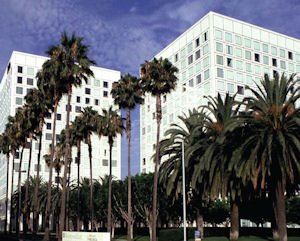 William Lyon Homes Inc. has inked a deal for new headquarters in Newport Beach.
The homebuilder recently signed a lease to take over a floor of space at Irvine Company's MacArthur Court, a 690,000-square-foot office campus next to John Wayne Airport.
The homebuilder's lease is for about 19,940 square feet on the 9th floor at one of the two 15-story offices at the campus.
Terms of the lease weren't disclosed. Other space at MacArthur Court counts monthly rents running from $1.90 to $2.50, according to Newport Beach-based Irvine Co.'s website.
The builder is scheduled to move into the new space in April, according to Kevin Bender, executive vice president for CBRE Group Inc., who represented William Lyon Homes in the lease along with colleague Allison Schneider.
Relocation had been expected for William Lyon Homes, which has slimmed down its operations and staff the past few years amid the housing downturn.
The company put its high-profile Newport Beach headquarters at 4490 Von Karman Ave. up for sale in May.
The asking price for the 32,093-square-foot building, located a few blocks from the airport at Von Karman and Birch Street, currently is $9.5 million, according to CoStar Group Inc. data.
The two-story office, which is being marketed by CBRE, has yet to sell, according to Bender.
The new location for the homebuilder's operations is about a block away from its current headquarters.
The company had been expected to find a new spot near John Wayne Airport, which holds the Lyon Air Museum, established by the builder's founder and chairman, Gen. William Lyon.
Lyon is a former fighter pilot and retired chief of the Air Force Reserve.