REAL ESTATE: COMPLEX TOPS $400,000 PER UNIT, AMONG BEST PRICES IN 2012 FOR SIZABLE DEVELOPMENTS
Sale in Tustin Raises Bar for Apartments
Saturday, December 29, 2012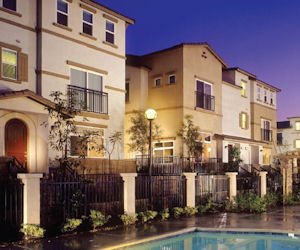 The purchase of Tustin Cottages "is a great opportunity for them to capitalize on an extremely high barrier to entry market," Leon said in a statement. "Their diversified portfolio throughout the western U.S. made Tustin Cottages an ideal property to support their investment strategy.
More Demand
Leon said he expects to see demand for high-end apartment complexes in Southern California continue into 2013, thanks to job growth in the area.
Jones Lang LaSalle projects job growth in OC to average about 1.9% over the next three years, which would result in the area's unemployment rate falling to 6.6% by 2016, according to the brokerage's latest annual multifamily report. Unemployment here now stands at 7%.
Other area apartment investors have been eyeing sites near OC for purchases, due in large part to expected employment gains.
Western National Realty Advisors, a unit of Irvine-based apartment investor and developer Western National Group, said in mid-December that it closed on the $42.2 million purchase of Parcwood Apartments, a 312-unit apartment community in Corona.
That complex sold for about $135,000 per unit.
Aggressive Search
"We have been aggressively seeking acquisition opportunities in strong submarkets that have the best outlook for recovery," Jerry LaPointe, Western National's vice president, said in a statement.
"Parcwood's close proximity to Orange County and other employment hubs, which reduces commuting time for residents, will allow it to compete very well as the area's economic fundamentals continue to improve," LaPointe said.
Jones Lang LaSalle's Leon and Rivera also represented the seller of Parcwood, Palo Alto-based Essex Property Trust Inc. Western National represented itself in the transaction.
Prev Next