RETAIL: FIRST SAME-STORE GAIN SINCE 2007; STILL SEEKING PROFITS
PacSun Breaks Sales Slump, Adds Designers
Sunday, May 29, 2011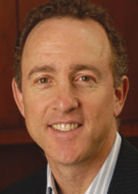 Anaheim-based mall retailer Pacific Sunwear of California Inc. appears to be working through its recent struggles.
The company has hired executives, cut prices, switched out styles more quickly and focused on slightly older customers compared to its traditional base of younger teens.
The aim is to stem a three-year run of slumping sales and losses at Pacific Sunwear, which sells clothes inspired by surfing, skateboarding and snowboarding at 827 stores nationally.
The turnaround strategy produced a bright spot in the retailer's April quarter: a 1% increase in sales for stores open at least a year.
It's the first gain since 2007, and women's clothes made the difference.
"We really have revamped our approach to the women's business, recognizing what (women are) looking for from a fashion perspective and what it means to be on trend in the various categories," Chief Executive Gary Schoenfeld said during a call with analysts last week.
Pacific Sunwear's women's business saw a 4% rise in same store sales for the April quarter, a clear reversal after more than a year of quarterly declines of 10% to 30%. The women's business also offset a 3% dip for men's clothes.
The overall gain in same-store sales is a good sign, but "we are still a long way from popping any champagne," said Schoenfeld, an industry veteran who arrived at Pacific Sunwear in 2009 and once ran Vans Inc., a Cypress-based unit of VF Corp.
Pacific Sunwear reported a $31 million loss on revenue of $186 million in its April quarter.
It's forecasting a loss of between $23.2 million and $29.7 million for its current quarter.
Analysts on average had expected an $11.6 million loss.
"We need to be more nimble—we need to be more fashion- and trend-right," Schoenfeld said. "And I think we're taking some good steps to make that happen."
The company is planning a June rollout of a program dubbed The Trade Collective. It will be overseen by Senior Vice President of women's merchandising Christine Lee, who joined Pacific Sunwear last year.
The Trade Collective will feature limited-edition lines from independent designers. It follows recent promotions of longstanding men's and women's "heritage" brands, including clothes from Huntington Beach-based Quiksilver Inc. and Costa Mesa-based Volcom Inc.
It's an attempt to compete with fast-fashion retailers—such as Los Angeles-based Forever 21 Inc.—that snagged some Pacific Sunwear customers during the recent recession.
The program also holds the potential to give Pacific Sunwear a leg up from the company's closest competitor, suburban Seattle-based Zumiez Inc.
Prev Next