REAL ESTATE: HOUSING PLANS FOR RANCHO MISSION VIEJO LAND
Big Land Owner Courts Builders
Sunday, May 29, 2011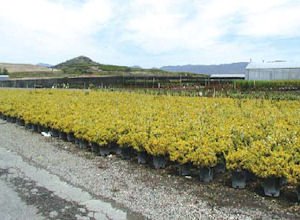 The latest plans would be the first home development project seen on Rancho Mission Viejo land since construction at Ladera Ranch wound down around the onset of the last housing downturn.
"We'd still be selling homes out there today," if not for the mortgage and housing crash that started in 2007, Vodra said.
The development is the latest sign that Orange County's largest land owners are seeing positive signs in the market.
Newport Beach-based Irvine Company, the largest land owner in the county, has opened two housing developments this year that eventually will have 2,600 homes for sale.
Irvine Co. reports selling some 1,200 homes on its land since early of 2010.
"We've been following them closely," Vodra said of Irvine Co.
Rancho Mission Viejo's homes could come to market around the same time that another major South County development, Great Parks Neighborhoods in Irvine, sees its first batch of homes built on land that once was part of the El Toro Marine Base.
Aliso Viejo's FivePoint Communities LLC, the developer of the former base, is projecting that the land could see ground work begin next year, assuming market conditions continue to improve and entitlement and zoning work gets completed in time.
"2012 should be a land development year," said Emile Haddad, chief executive of Five Point.
The developer tentatively expects Great Park homes to take shape at the start of 2013, Haddad said at the UCI conference.
Prev Next