Right Timing, Hustle for New Tenants Can Bring Big Profits
Sunday, May 8, 2011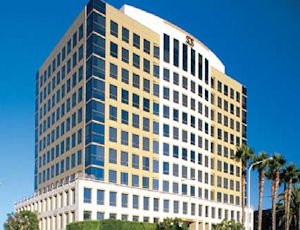 The fully leased building now is being marketed for sale between $85 million and $100 million, according to sources.
Inland Empire industrial sale prices are said to be going up because of rising tenant demand, increased port traffic, and higher rents in the area since the start of 2010, according to brokers.
OC hasn't seen the same movement in rents, but flippers here still can make off with some good deals as long as they can fill the buildings they're looking to flip.
Among larger office deals said to be on the block, Highridge Partners recently put its 3 MacArthur Place office building in Santa Ana up for sale.
Market watchers are expecting the roughly 247,000-square-foot building to trade hands in the $60 million or higher range, or close to $250 per square foot, if a deal is made.
Highridge paid about $31 million, or about $125 per square foot, for the building in late 2009.
The building's previous owner, New York-based Tishman Speyer Properties LP, paid about $83 million for 3 MacArthur near the peak of the market, in mid-2007.
The building was about 75% full at the time of the last sale and was expected to lose a few tenants. Since the deal, Highridge has put about $1 million worth of renovations into the building and has struck a couple large deals to bring 3 MacArthur's occupancy up to about 85%.
Another building to keep an eye on is Lincoln Properties' Griffin Towers complex in Santa Ana, which sold in early 2010 for a reported $90 million. The twin 14-story towers, which total 547,230 square feet, last traded hands for about $164 per square foot.
Prev Next