Right Timing, Hustle for New Tenants Can Bring Big Profits
Sunday, May 8, 2011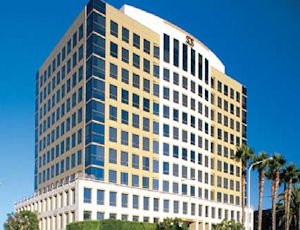 What's the best—and quickest—way to make a profit in a slowly recovering real estate market?
Look no further than the upscale industrial building at Anaheim's 4663 La Palma Ave. for a good case study in the art of flipping a commercial building.
Irvine-based Sares-Regis Group and its investors likely made close to $20 million on the distribution center in a matter of months. They bought the property at a steep discount last year, leased it up to a long-term tenant, and last month sold it for $42 million.
"We executed our strategy perfectly," said Larry Lukanish, Sares-Regis senior vice president.
It's the largest industrial sale seen in Orange County so far this year. It's also the latest— and one of the more profitable examples—of local investors taking advantage of the improving market by flipping commercial buildings bought on the cheap in the past couple of years.
"Flips have become a lot more prevalent, especially in the industrial sector," said Jeff Cole, executive director at the Irvine office of Cushman & Wakefield Inc.
Newport Beach-developer Western Realco LLC was one of the first area companies to pull off a profitable flip. It made nearly $4 million last year on the $12.3 million sale of a Fullerton industrial building—a one-time facility of Chicago-based cardboard box maker Smurfit-Stone Container Corp.—that it bought in bankruptcy court in 2009.
Within months Western Realco sold the building to South Coast Transportation & Distribution Inc., which moved its headquarters from Carson to the site.
35 Tesla X 2
Another quick flip came in the office sector last month when flat-screen TV marketer Vizio Inc. bought a three-story office building near its Irvine headquarters for $7.5 million.
Irvine-based Owen Group had purchased the building for $6.3 million in a foreclosure sale just a few months earlier.
Expect to see more flips, said Cole, one of the area's more active investment brokers.
A number of area industrial and office buildings bought near the nadir of pricing for local commercial real estate are on the market again. So are several properties outside the county but owned by investors here.
El Segundo's Highridge Properties, Dallas-based Lincoln Properties Inc., and Aliso Viejo's CT Realty Investors are among property owners said to be exploring deals that could bring quick profits on recently bought buildings in the area.
"People who bought in 2008 and 2009, which looks like it was the bottom, can do very well selling now," said Cole.
Prev Next