TIE-INS PLANNED ON EVENTS, MUSIC, FILMS, MERCHANDISE
Billabong Joins Vivendi Music Labels for Youth Push
Sunday, May 8, 2011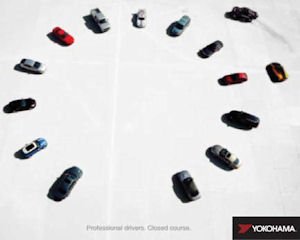 PennySaver produces the well-known print mailer filled with local advertisements and coupons that's sent to California homes each week.
It is owned by San Antonio, Texas-based marketing company Harte-Hanks Inc., which also owns Florida advertising mailer The Flyer.
Pennysaver's SaverTime website is separate from the online site for its print publication.
SaverTime will feature a new deal from local business owners Monday through Friday, with separate versions for the north, south and central areas of Orange County.
Customers aren't charged to use SaverTime.
PennySaver makes money through a shared revenue arrangement with advertisers whenever a purchase is made through SaverTime.
PennySaverUSA hopes to make SaverTime different from competing daily deal sites by offering more local deals, said Loren Dalton, president of PennySaverUSA.com and SaverTime .
The company is offering consumers an incentive to get their friends to use SaverTime with a program that gives a credit on referrals that lead to a purchase.
"We think it's the right investment and will make us stand out from the competition," Dalton said.
PennySaver sees the deals site as a way to remain competitive as more services traditionally advertised in print move online.
"We feel the print portion of our business will continue to be a very important part," Dalton said. "What's interesting is as newspapers continue to struggle and have their readership and subscriptions go down over the years we continue to find ways to grow the business."
The company launched a mobile phone website earlier this, giving users a way to share information on deals on Facebook.

PennySaver's print publication remains a good value for small business owners that have less to spend on advertising because it's sent directly to homes on a weekly basis, Dalton said.
Prev Next